Merry Christmas from deep within the bowels of The Mad Macedonian Broadcasting Network Compound and Think Tank, in Houston, TX.

With a lot on my mind and nothing even remotely related to Christmas on the agenda today aside from beginning the day  reading a few things found via Facebook reflecting on the true reason  for the season, I decided to do something to take my mind off my worries....
On this warm, cloudy, and very windy day I took a 4 hour mid-day walk.
All that did was make me tired and a little hungry....
So I heated up a can of Bush's Best Vegetarian Baked Beans and tossed them into 10 small Taquito Tortilla's for lunch.
I know, not very Christmassy a meal....but  I am making do with what I have. I didn't go to the Food Bank this month due to the very cold weather and larger than usual expected numbers of people meaning possibly not making it in.
Looking back on the year that was and the resolutions I made in an early January blog post confirmed what I already realized....this year was worse than last.
Despite everything I am still surviving and persevering day-to-day and paycheck to paycheck. What has made it more difficult has been having to pay more of my medical bills out-of-pocket.
That issue rears its head the 1st week of the new year...My recent Ophthalmology appointment bill just arrived and, after my insurance paid its part, the bill is $66.30, due Jan. 6th.
My paycheck is Thursday and all of it will be spent (rent, rent ins., Typepad, CWA membership renewal, Baylor medical installment payment and laundry).
My next paycheck is not until the 12th.
I will need cat litter before then and I need to get a new bike lock as I somehow lost the key on my old one last week and I need bus fare as well to get me to the 12th. The lock is a concern because I can't bike to work otherwise and if I get work shifts that end at 1230am on Saturdays or Sundays then I need the bike to get me to the last bus on time or bike home.
The kind donations of co-workers helped me get a futon last Winter and kind donations, through the year, from friends helped as well, especially a huge collection taken by co-workers in October 2015  and misplaced by someone until October of this year.
Needless to say setting aside money each month in my savings and paying down  2 credit cards (1 long closed) was not doable, though I've made progress on the IRS bill (if the IRS takes my refund again I may get the thing paid off by the end of 2017).
I had wanted to close my Care Credit card, but pet expenses led me to keep it open for now.
I had 3, week-long, vacations this year, and managed to do some things on one of them.
I have new clothing needs, but have not had the resources to fill them: Re-discovering Shopping Venues of Youth In Order to Fill Middle-Aged Needs
Going to the joint Blog Paws/Cat Writers' Association (I'm a Professional Member) Conference didn't happen and won't happen this year, either, sad to say, even if I scheduled a vacation for that week.
While I continued to creatively write on my blogs the output was not like last year and something I proudly submitted to the Cat Writer's Association Awards last year did not win anything.
I was not able to attend any Open Mics and 2017 doesn't look promising either; I did not submit anything to the CWA this time either.
On a related note submitting poems, stories and articles for publication is doable, I just have to learn how and where. Getting paid for doing so would be nice (I didn't do this last year, not just because of possible costs, but not being able to afford the newest editions of Writer's Market and Poet's Market to help me.)...
As would being paid to review and promote products as I once had the opportunity to do for Science Diet ( I DID become a Mr. Chewy Influencer, but with readership being few to none I feel I am of no benefit to them as an "influencer" and being given free product for nothing.).

Figuring out how to self publish via my CreateSpace and Kindle Direct Publishing accounts (Both set up in May 2015) were things I, sadly, didn't get to this year as I had hoped.
I still hope to get a new camera so I can return to the type of photography I am known for and to try some new picture and video ideas I've had on my mind for a year now.
Saving, editing and organizing a decade of writing from all my blogs? I still don't know. I can't even afford to renew my $60 Carbonite account which expired over a year ago now. I have not even been able to hook up my printer to my laptop and see if they can work together (Have never been able to afford going to Staples for help).
For what it's worth I DID save an archive of all my tweets when I recently closed my Twitter account after 8 years or so (No-one noticed that I am aware of).
I had wanted return to regularly publishing some weekly ideas I had begun on my cat blog, including one Texas themed series and doing something similar on this blog as I become more familiar with Houston and Harris County, but failed at starting both.

 Continuing to eat healthier and cook more at home was a mixed bag. I had wanted to get my weight back down into the 170's for the first time in decades but managed to get down to around 185 before the stress of the Summer and Fall led me back to 207. As of today I am at 198.
Going to church more and getting out and about to situations where I can meet and interact with people and possibly make new friends, especially if doing so is free and on a scheduled day off, was a mixed bag.
I went to a new church a few times, but most of my Sundays were work days, so...
I volunteered with a cat circus in the Winter, but that didn't lead to anything afterward.
Opportunities to do other things didn't pan out due to work schedules.
 I ended the year by adding something new to the look of both blogs; the share buttons are meant to encourage people  to spread the word in any of  3 ways...sharing the url of the main blog, the special pages, and/or any blog post a reader may like.
When you are on the main blog url you can see the number of times that url has been shared to each service.
When you are on a special page you can see how many times that url has been shared on each service.
When you are reading a particular post you can see how many times that post url has been shared on each service.
The numbers vary in all situations.
God willing and the bayous don't rise...things will be better in 2017 but, as I wrote at the start of the month, I have concerns about that ( Thoughts Heading into the Holiday Season and 2017 ).
I think something I wrote last January still applies as I head into 2017, though how I will make good on it I don't know yet....

I am full of POTENTIAL!
I am overflowing with CREATIVITY!
There is NOTHING in my heart that I CANNOT ACCOMPLISH!
I have something UNIQUE, OPINIONATED, INFORMATIVE and CREATIVE to offer the world!
I am an ORIGINAL!
I believe that good things will happen in my life this year. I have a bright, new future, ahead of me in ways I can't imagine, but I trust that God knows what He's doing to lead me there.
Despite the pain I feel in my shoulders and ankle, and the red rash on my neck that appeared after my recent Ophthalmology appointment, but could be heat related, I believe I will become healthier, stronger and more full of energy and full of life than I have in a while.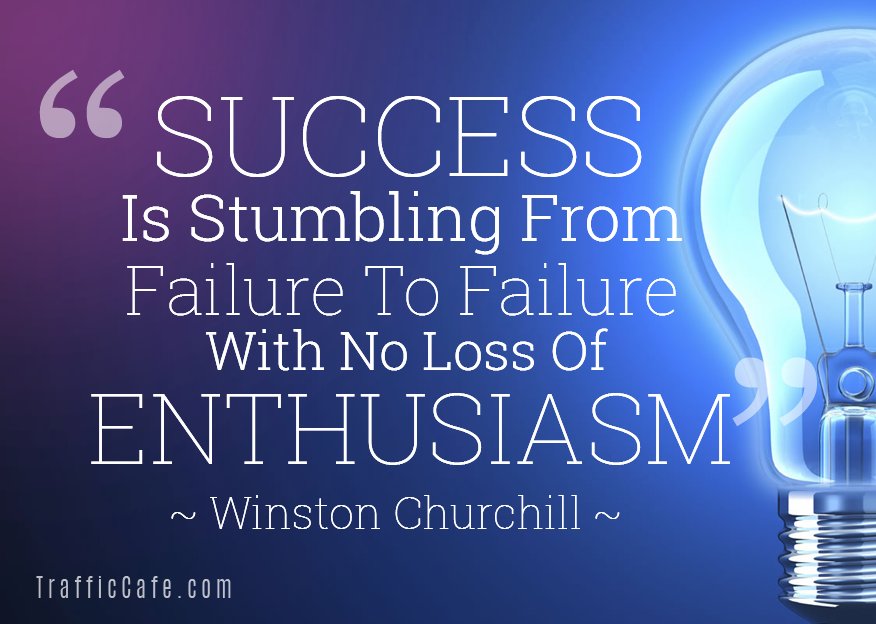 In November 2015 I wrote a month-long series on the idea of "Never Giving Up" and I have no intention of doing so.
This is as good a place as any to celebrate the best of my writing on this blog for 2016:

 April 13th - CRAP: A 200 Word Musing
April 18th - The Houston Storm and Flood of April 2016
April 24th - Ever Seen the Smile of God? (The first of many throughout the year)
May 11th - I May Not Be Shakespeare, But I Ain't Chopped Liver!
May 24th -  Making the Cycling Dude Better Prepared to Explore Houston
June 18th - Air Poetry 13: Good Looks, Health and the Law
June 19th - Father's Day at Walmart -- A Cashier's Tale
July 2016 - Sit Spot Challenge - Summer 2016: Meyerland Musings 1
July 3rd - A Word of Warning, Found: 200 Words of Mystery
July 20th - The Boogie Woogie Walmart Cashier of the Houston Scene
July 22nd - To Pantry, To Pantry, Jiggity, Jig
July 28th - Great Days Are Coming Again?
Aug. 16th - August Pantry Run and a Metro Bus Card Decision
Sept. 2nd - September...a Time to Celebrate and Plan Amidst Difficulty
Sept. 7th - Playing With My Ding A Ling in Support of CMN Hospitals
Sept. 20th - COOKING LIKE MAD 8: A MacVeggie Experiment - The Sequel
Sept. 30th - PYTW 46: What Creativity Means To Me - Houston Prologue (Lead in to a 2-parter )

October Vacation (A 5-parter)
Oct. 9th - The Sunshine Blogger Award!
Oct. 15th - Travelin' Caterpillar
Oct. 18th - The Ways of the Lord are Mysterious: My Xmas 2016 is October 18th
Oct. 29th - ELECTION 2016: No Hair Left to Pull? Time to Vote!
 Nov. 8th - Election 2016: A Hot Dog and Squash Sort of Night
Nov. 24th - Thanksgiving 2016: Peddling Positivity Poetically
Dec. 6th - PYTW 47: Of Pens and Paper - Your Choice of Writing Tools
Dec. 7th - Authors and Readers, Politics and Identity...the Question of Sharing
UPDATE 12/27 -- There is a similar recap on The Opinionated Pussycat !